Cactus Blooms!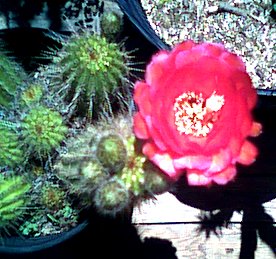 Here's one to start with: Tricocereus "flying saucer" hybrid: "iridescent cherry red".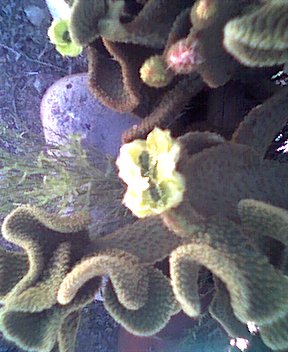 Opuntia macrodasys crest with crested flower.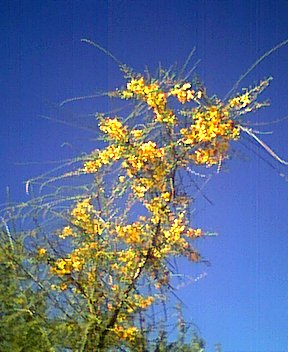 Blooms of native blue Palo Verde tree in habitat (back Catalina foothills)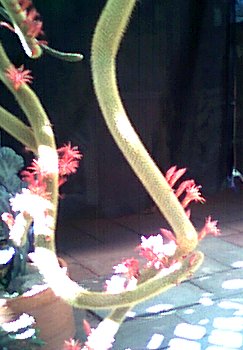 Blooms of Hildewintera aurespina, an exotic species in my collection,

Photos of
Our Beautiful Desert
I have a few photos of the desert, particularly the area around Catalina (my winter home) - the higher foothills on the back side of the Catalina Range, which I will put up here when I have time to get 'em scanned. In the meantime here are more cactus blooms!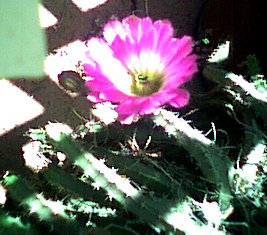 Echinocereus pentalophus in bloom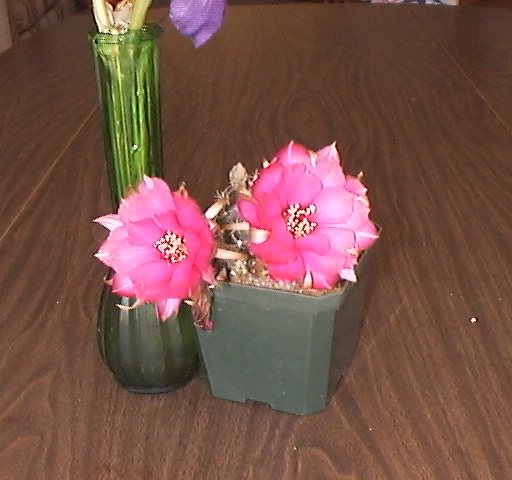 Blooms of Rebutia hybrid

Come back soon for some more of my photos of the Sonoran Desert and Her plants, plus some plants from other deserts!

Back to the Home Page .........or......... E-Mail Me